Illustrator Line, has been drawing professionally since 1998.
Line's illustration styles vary from project to project and are based on the clients requests.
If you'd like to hire Line for some custom-made artwork. Email a description of the art you'd like created to his email address as well as the deadline you need the art completed by.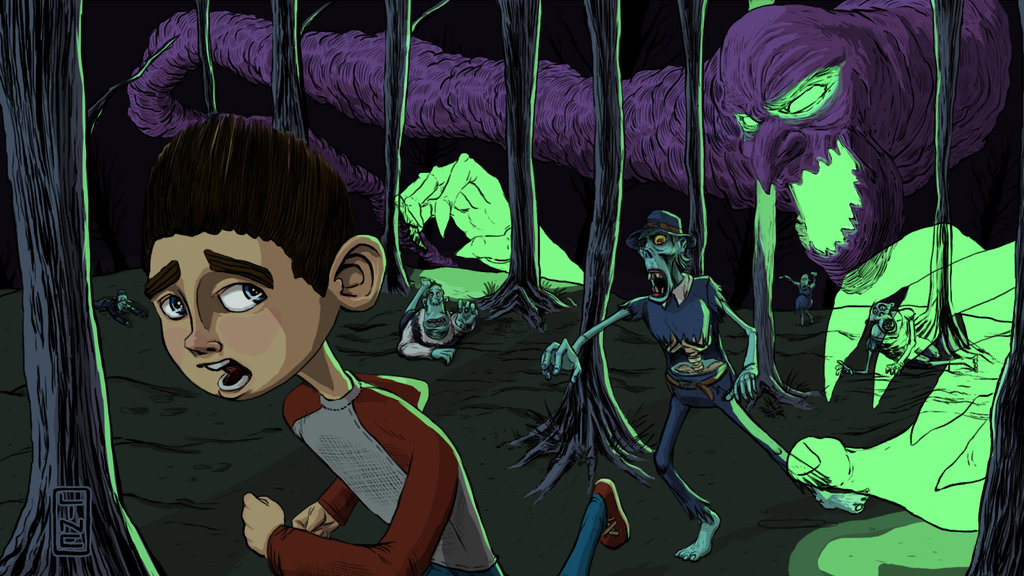 Fan Art illustration for movie ParaNorman
After seeing the trailer for this movie I knew I would be a fan. This piece was made in about 14 hours. If you'd like to see the coloring process of this, i made a timelapse video: https://www.youtube.com/watch?v=m9SfUCe5Dto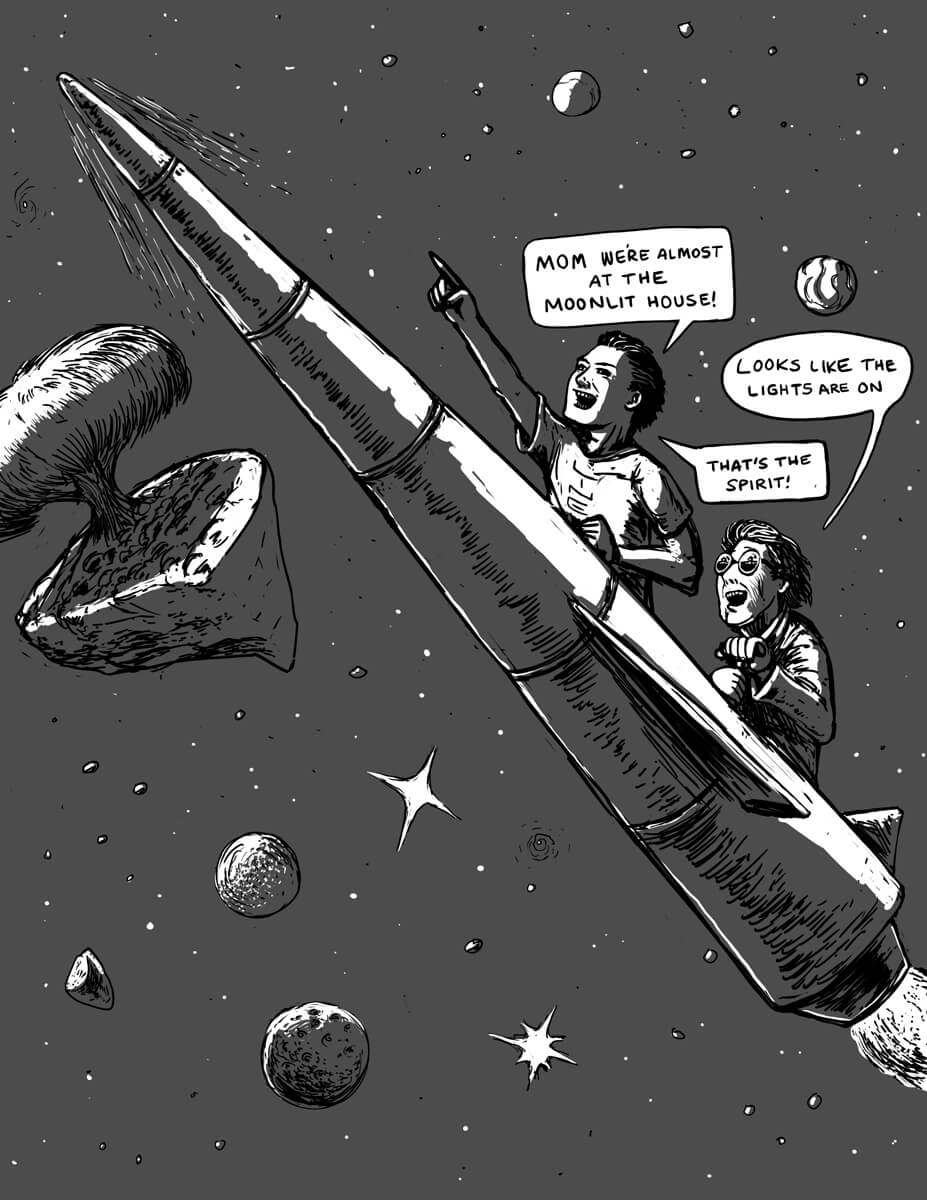 "To The Moonlit House We Go"
New illustration in my hopeful journey to one day make my Moonlit House a reality.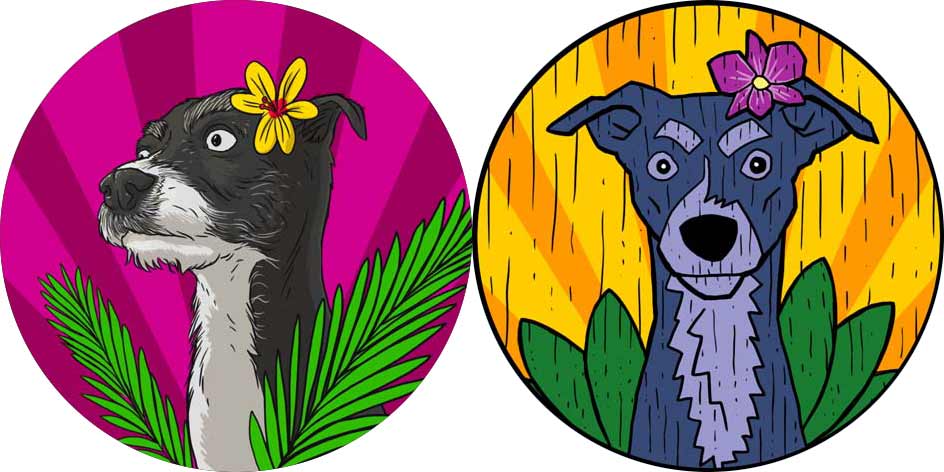 Doggy Illustrated for Custom-made Cocktail Drink Umbrellas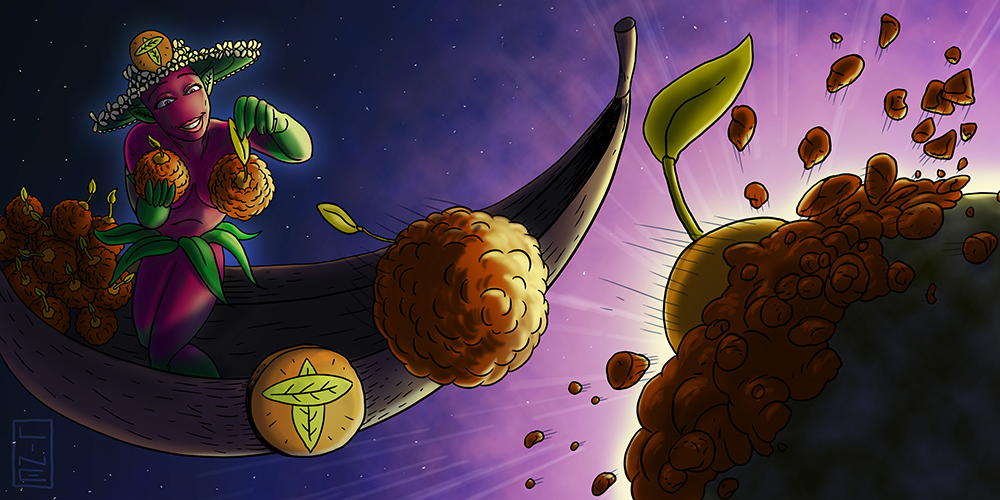 Terraforma Cosmic Corsair
Illustration of an original character I created named Terraforma. She's from planet Terra. Her crest pays homage to her home planet. Her treasure she steals or what she takes is lifeless planets and transforms them using her "weapon"; Terraforming bombs she brings life to the planets without life. As opposed to destruction, she is about creation.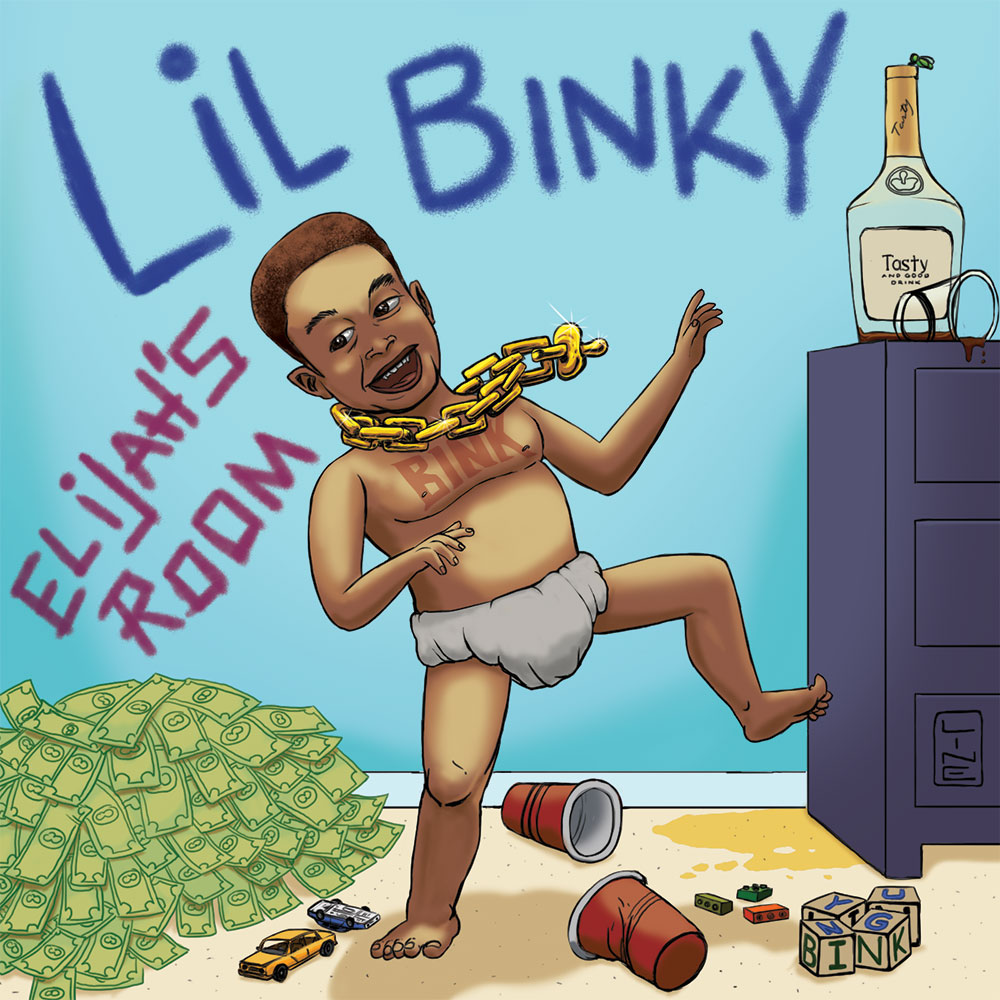 Lil Binky Album Cover
Album Cover Illustration for Lil Binky – Elijah's Room.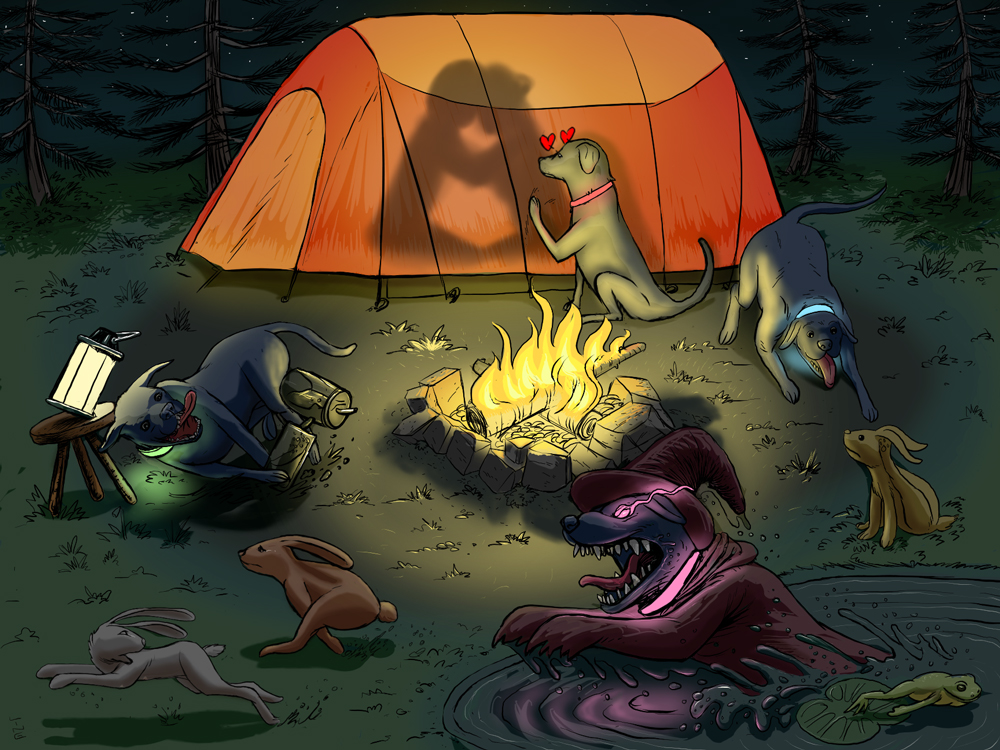 The 4 Labradors
A client requested to create a piece showing their 4 labradors and each of their unique personalities or quirks. Here's what I came up with.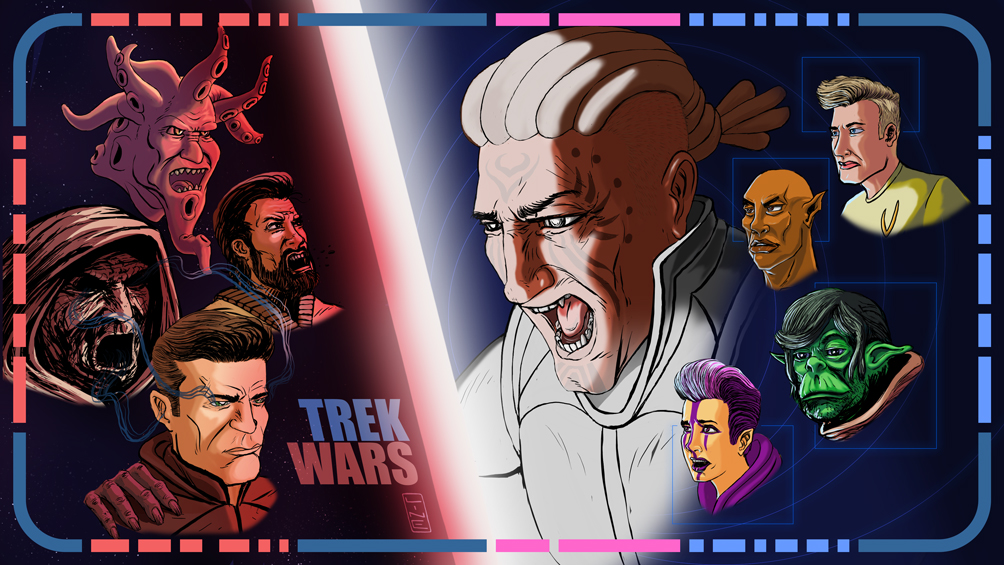 Illustration for FanFiction
A writer client of mine requested I read their story and draw a piece of art based on it. Here's the result.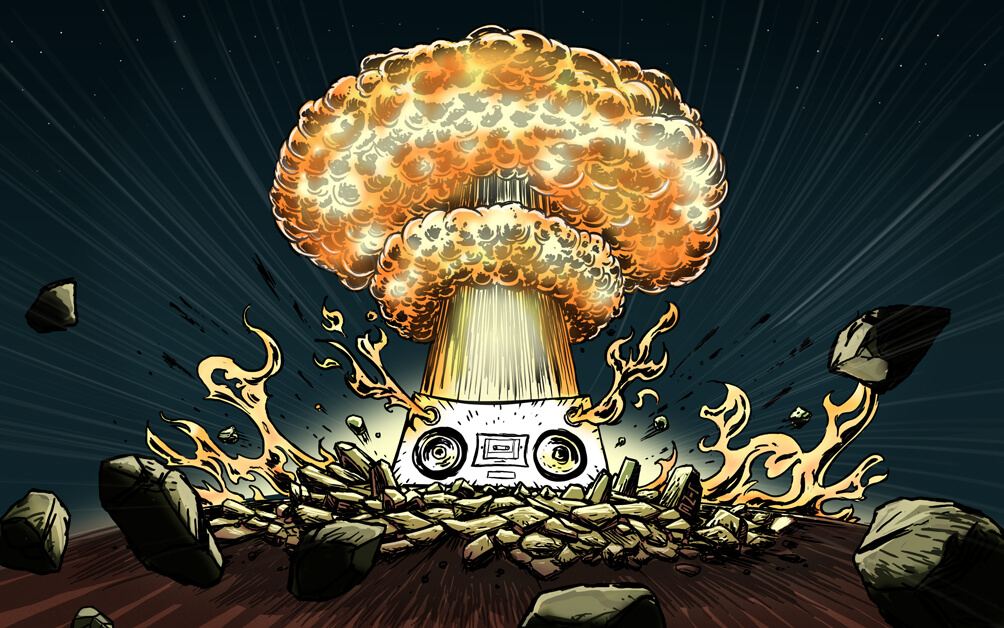 Promo illustration for a Boom Box
Client wanted an epic looking illustration displaying a boom box. Can you feel the bass?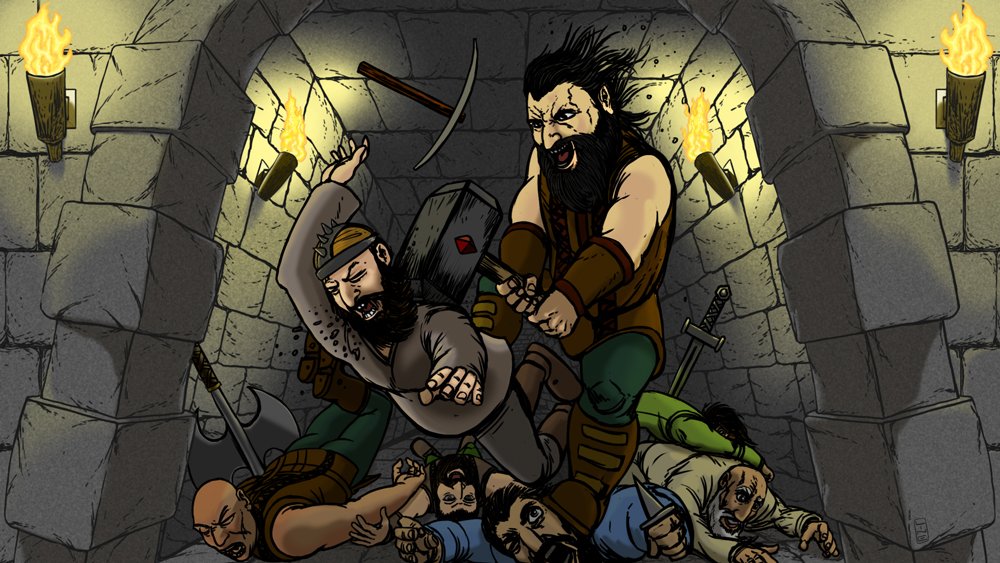 Promo illustration from game: Dwarf King
Client wanted an animated scene displaying a dwarf taking down those who were in his way to being king. This is the illustration created for that animation.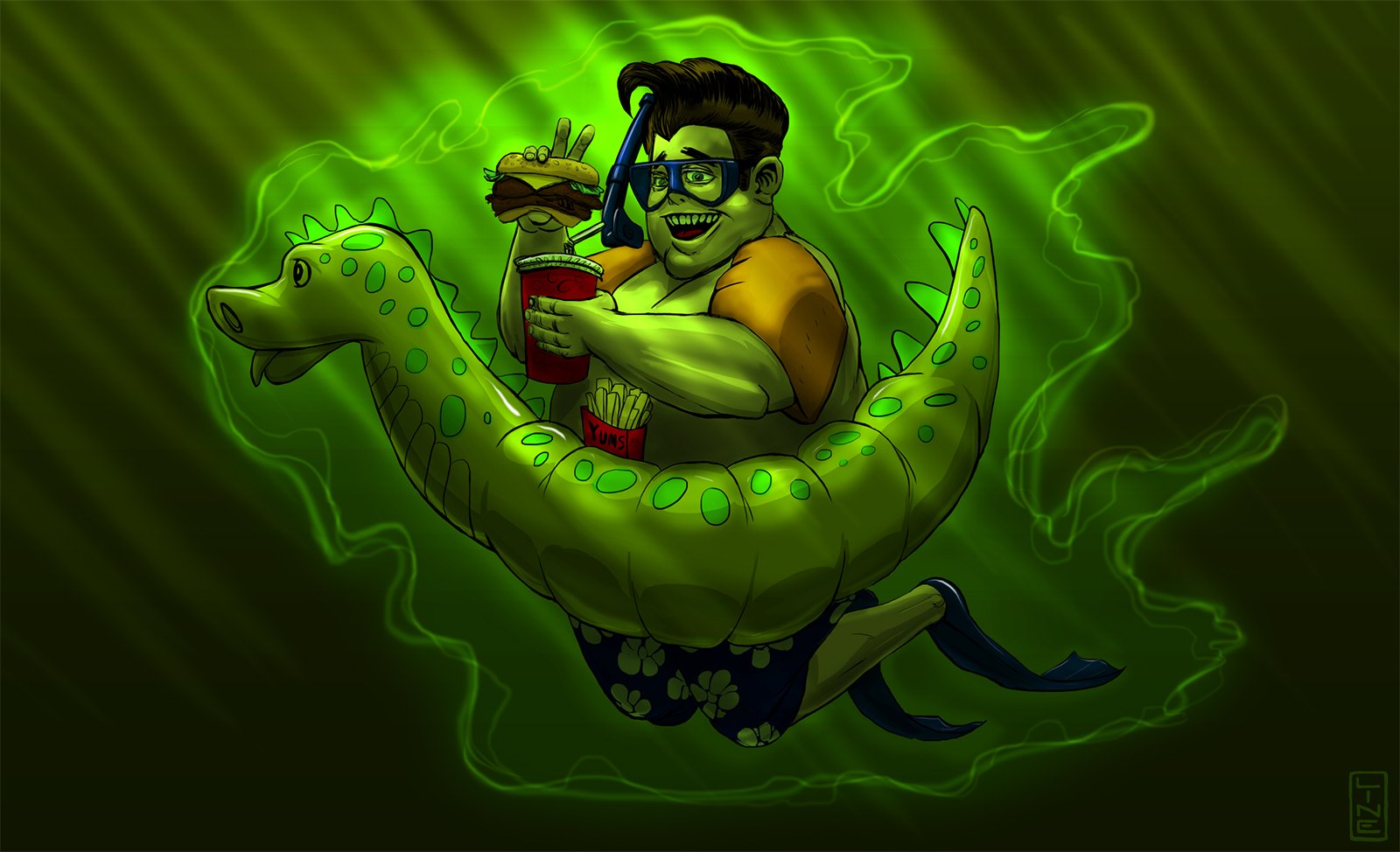 Promo illustration for movie ParaNorman
The stop-motion animated film ParaNorman had a contest to create a character of your own that could be part of the ParaNorman world. Here's my character Burger Loving Barney. A huge fan of burgers and shakes, he would not even put his food down as the current dragged him out to sea. Unable to make it back to land he drowned, but at least he died happily with burger and shake in hand.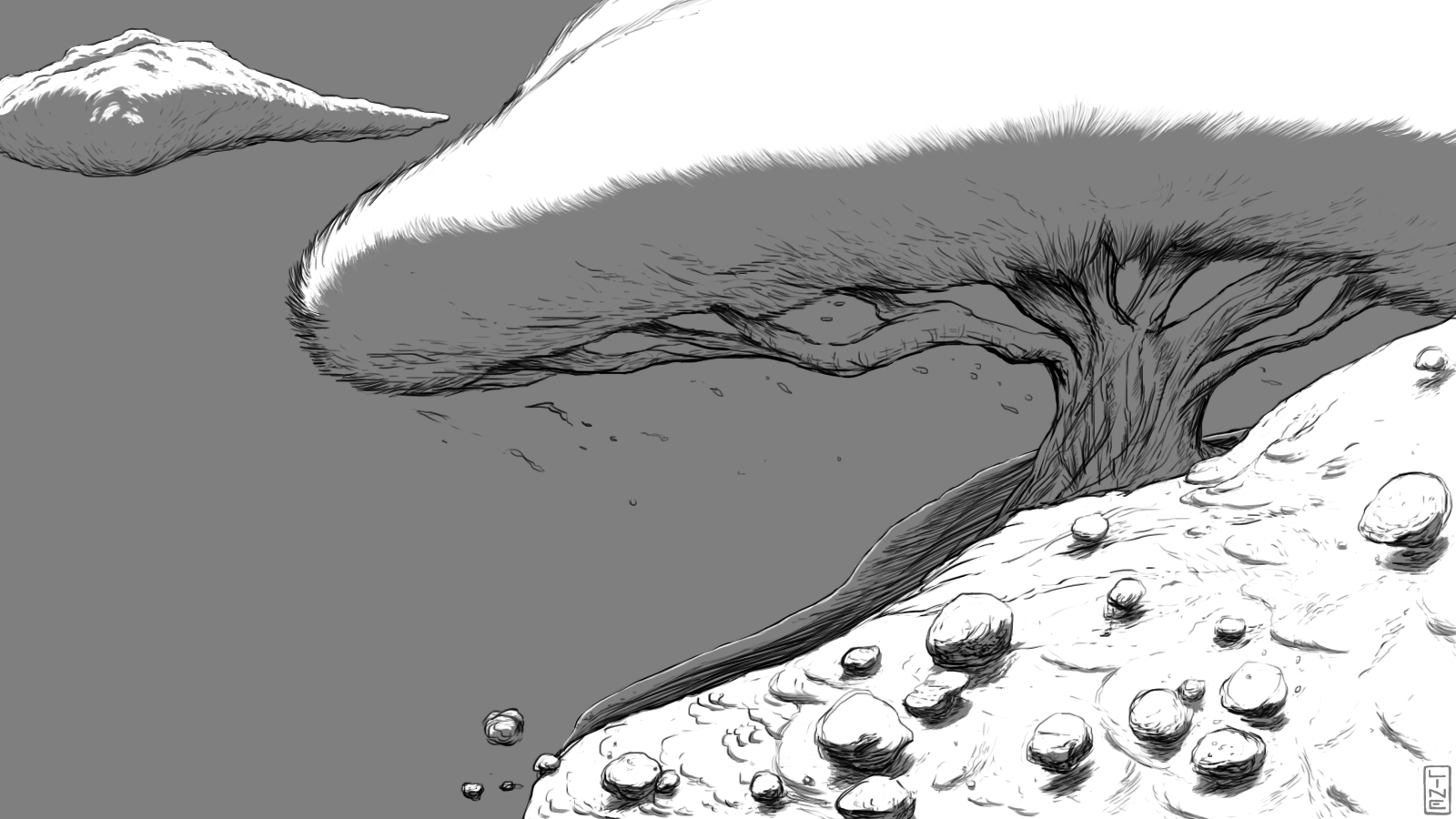 Line's Netherworld Tree
This is a random illustration I came up with. It's one of my favorite pieces.
Interested in seeing my digital painting work?