YouTube Channel Artist Line, creates static & animated art
YouTube Channel Artist, Line, creates visuals both static & animated. Line creates banners, headers, avatars, emojis, and animated video spots, intros, outros, and interstitials.
If you have illustration or animation requests, I can illustrate, design, and animate your offline screens, interstitials, profile picture(avatar), panels, and other graphics for your YouTube channel.
YouTube Channel Headers
YouTube channel headers help provide the look & feel aka your brand to help display what your YouTube channel is about.

YouTube Channel Header for Theeke
YouTube channel Theeke makes videos of his favorite adventure games and wanted a custom illustrated header displaying his adventurous personality.

YouTube Channel Header for Your Better Chimp
This YouTube Channel Header art features two chimpanzee. One learning and increasing intelligence while the other is participating in other activities..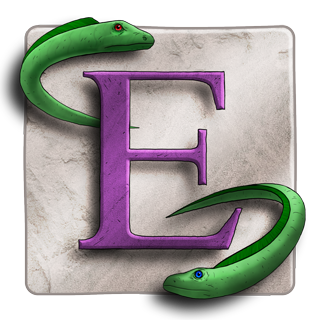 Here is an illustrated and designed YouTube avatar/logo I made for Eel134.
YouTube Channel Intros are a must have if you're going to be a YouTuber. It allows you to tell the viewer what your channel is about and what they're about to watch. It is also part of displaying your brand colors and icons.
Animated logo intro for BFAM Cooking.
A Cooking channel on YouTube.
Animated Intro video for YouTube channel  MrSpiffy5. Features art inspired by Nintendo's Mario Kart.
Animated outro video for YouTuber MrSpiffy5. Featuring inspired art from Super Mario, Smash Bros, Metroid and Zelda/Link.
Here's a YouTube video I produced, set up, lit, mic'd, recorded, edited and animated.
Reviews from those who used my services:
Thank you for the fast service and excellent style! I will definitely be a repeat customer!
Loopych00n
The new logo looks great! The Offline screen looks amazing!! I love the way the eel came out. 
Eel134
Are you interested in becoming a YouTuber?
Line is not just a YouTube Channel Artist.
See some of Line's other visual works: