Web Designer, Line, has been designing web sites since 1998. If you need a site with a shopping cart to sell your own items, an animated site with characters, videos and other animations, he can do that. If you need a theme-based site with illustrated features to really immerse your audience, Line can do it!
Email Line at Line@LineDetail.com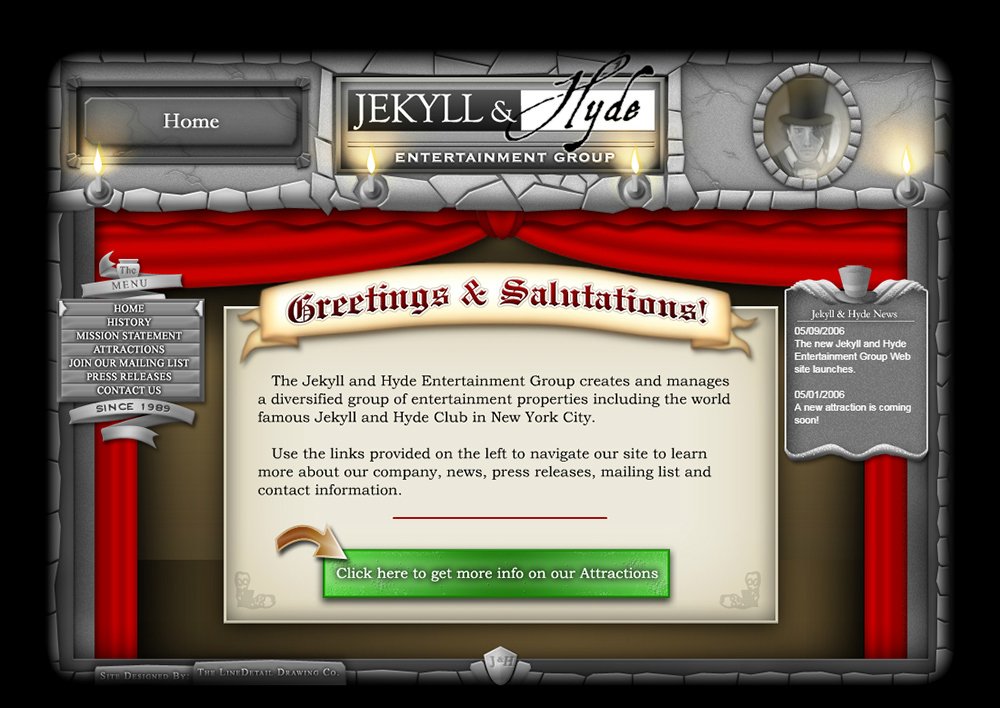 Client: The Jekyll & Hyde Entertainment Group
Client requested a theme-based site with animated curtains and
castle-like feel along with a animated into sequence. Illustrations,
Animations and Graphics Made with Adobe Photoshop & Flash.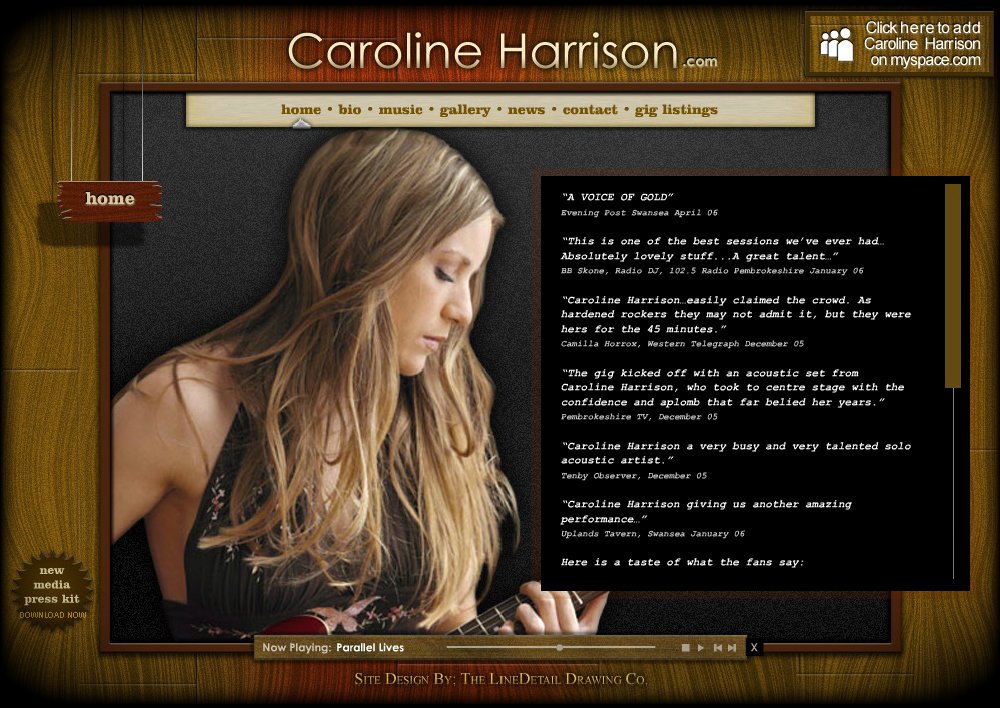 Client: CarolineHarrison.com
Client requested an animated Flash site to play music of the artist and to display promotional material. Made with Adobe Photoshop. Coded
& Animated with Adobe Flash.